Today, the need for digitalisation and innovation to transform the way we operate is more urgent than ever.

In times of uncertainty and complexity, we need to leverage emerging technologies to stay ahead of situations, and empower smarter and faster decisions. We need to enhance capabilities and competencies for performance efficiency and remote collaboration. We need to drive seamless operations and achieve mission success in all domains.

Dive into an immersive experience to uncover how you and your team can advance, learn and protect what matters.
Deep-dive interviews with our tech experts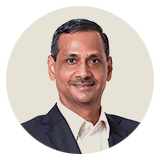 by Ravinder Singh, Group Chief Operating Officer (Technology & Innovation)
President, Defence & Public Security, ST Engineering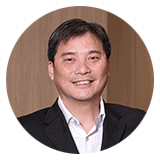 Defence Platform Electronics: Empowering Fast, Furious Missions
by Simon Quek, Head International Business, Digital Systems, ST Engineering
Digital transformation has enabled collaborative engagement and enhanced situational awareness in modern battlefield. Uncover what lies beneath the Defence Platform Electronics – to empower collaborative networked force with secure, seamless communications and operations. Join Simon in the collaborative sensing and combat engagement mission, to see how we can make the best combat decisions faster, creating force multiplying impacts.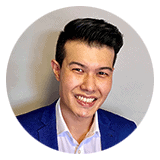 Bronco: Beautiful Beast for All Terrain
by Kyle Fergus Tan, Articulated Tracked Vehicle Specialist, Land Systems, ST Engineering
From the slopes of the French Alps to the sand dunes of the Sahara, one vehicle can conquer all kinds of treacherous terrain and insane weather to deliver the goods – be it military supplies or humanitarian aid and disaster relief. Built with systems to withstand the extremes of both hot to cold climes, the Bronco family of vehicles have been fielded and tested for over 20 years in all kinds of climatic regions. Join Kyle as he explains why the Bronco is both an engineering marvel and asset.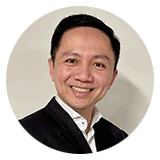 Vanguard: One Design, Multi-role and Smart Operations
by Alex Ting, Technology Practice Lead, Engineering Design Centre, Marine, ST Engineering
Uncover the systems that empower the intelligence and mission modularity of a naval ship. Join Alex as he shares the digital-driven integrated bridge and platform management system – NERVA – one that enables minimal crew to operate a naval ship with all information at their fingertips. Gain insights on the Autonomous Launch and Recovery System (ALARS) which allows the operation of unmanned surface vessel (USV) from the mothership to be seamless and simple. See how the mission bay and deck can be easily reconfigured and rescaled to suit various naval warfare missions, allowing stowage and operation of various sizes and payloads of mission modules.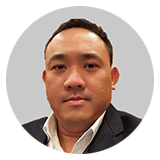 Unmanned Surface Vessel: Search and Rescue Powered by AI
by Andrew Yue, Vice President, Unmanned Maritime Systems, Digital Systems, ST Engineering
From maritime security to commercial applications, the advancement of autonomous vessels minimises the need for personnel to carry out dangerous or mundane tasks. Uncover how AI and secure navigation intelligence can provide accuracy and clarity, and how a modular system approach can help shorten the build or conversion cycle and minimise risks.
PERFORMANCE AND COLLABORATION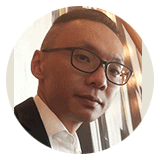 Immersive Trainers: New Dimensions of Learning with XR
by Jonathan Hia, Head, Extended Reality – Centre of Excellence, Training & Simulation, Digital Systems, ST Engineering
In today's socially distanced world, team members may be apart but their training can be experientially together through Virtual Reality technology and multiplayer participation in digitally-replicated operating environments. Hear from Jonathan as he shares practical use cases of our Immersive Training solutions for the aviation and public security sector, where they elevate skills proficiency with collaborative procedural training and judgemental training.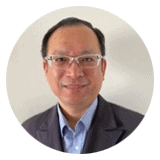 Sensemaking Operations Hub: Actionable Intelligence at Scale and Speed
by Marcus Ng, Head, Home Team and Critical Information Infrastructure, Mission Software and Systems, Digital Systems, ST Engineering
Data and information from sensors, electronic surveillance, social media and radar information on multiple platforms can be overwhelming. In order to predict and act on multifaceted crimes, riots, fire outbreak and even, for rescue and critical missions, it is critical to decipher layers of information in real-time. Here, we showcase the tech that goes behind the scene to provide full situational awareness, enabling sharp, informed decisions and activate emergency responses.
INNOVD Showcase
Dive into the virtual immersive experience now!
Enter Showcase