Digital Tech
Satellites for Sustainability: Tackling Environmental and Maritime Challenges from Space
Angela Diaz Labrador
Client Success Manager, Geo-Insights, ST Engineering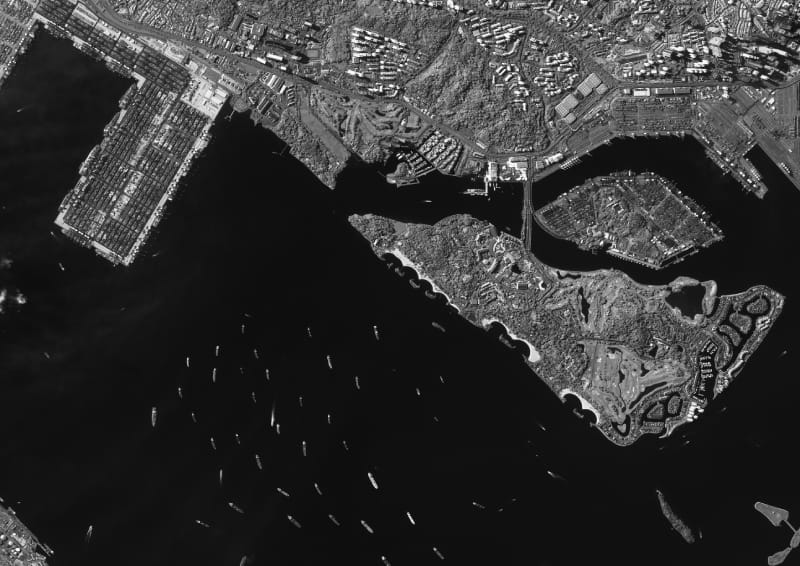 Rapid advances in satellite remote sensing technologies in recent years have led to a proliferation of earth observation programmes and applications across the world.
The list is impressively long. Geospatial analysis is increasingly being harnessed for a plethora of functions such as urban planning, law enforcement and infrastructure modelling worldwide.
Companies across a wide range of industries from energy to agriculture are using satellite imagery data to survey terrain, classify land use and much more. Policymakers and scientists are also gathering these geospatial insights that track phenomena such as flooding and deforestation to better understand climate change.
Monitoring land and sea from space
In particular, real-time geospatial intelligence is making a significant impact on the environmental and maritime industries.
Climate change and ocean sustainability are critical global issues in the 21st century. Hence, there is a growing need to tap analytics and timely insights based on satellite imagery to tackle sustainability and security challenges on land and at sea.
ST Engineering Geo-Insights has strong expertise and experience in these two fields. With our track record in providing earth observation and geospatial analysis services to customers in more than 100 cities worldwide, we are leveraging geospatial, digital and advances in Artificial Intelligence (AI) technologies to offer solutions with a focus on environmental sustainability.
Fighting climate change through Remote Sensing
Fighting climate change requires action on many fronts, but one key area where satellite imagery can play a decisive role is in tackling wildfires.
Global fires, which release huge quantities of greenhouse gases like carbon dioxide into the atmosphere, are a key driver of climate change. They have become alarmingly pervasive – there were over 900,000 fire hotspots in the first seven months of 2021 alone, exceeding the tally for 2020.
These wildfires are causing the earth's temperature to rise, which in turn pushes up global sea levels. They endanger our planet and well-being by exacerbating food insecurity, haze-induced respiratory diseases, acid precipitation and other risks.
In the commercial market, most of the software products or services that monitor fire HotSpots utilise low-resolution data such as VIIRS (NOAA-20 / Suomi NPP) or MODIS (Aqua & Terra) sensors. Such sensors are coarse in resolution and, more importantly, cannot penetrate clouds. Users will know there is a fire but will not be able to pinpoint the exact location and monitor the extent of the spread or burnt areas whenever there is cloud. Our solution addresses this shortcoming by integrating VIIRS, MODIS, HIMAWARI and Synthetic Aperture Radar (SAR) imagery to automatically detect fires as well as burnt areas. This allows precise and timely tracking of hotspots through clouds, haze and smoke plumes; automated reporting and classification of burnt areas and the extent of the spread; and real-time user notification.
Our cloud-based platform enhances efficacy and practicality for users, who can access fire behaviour information anytime, anywhere from our dashboard. It also pushes notifications to registered communication platforms, allowing users to save time and monitor forests and natural resources more efficiently.
Tackling maritime challenges through geospatial monitoring
Safety and security on our oceans are another growing global concern that satellite imagery can address in new and more effective ways.
Oil spills and illegal, unreported and unregulated fishing (IUU) are two major threats to a sustainable maritime environment. The latter has already resulted in 93 percent of the world's commercial fish stocks being fished at maximum levels or overfished in 2020.
Our solutions enhance global maritime domain awareness, enabling users to detect and monitor activities that are suspicious or could harm the maritime ecosystem.
In the Asia-Pacific region last year (2020), there were 456 IUU fishing incidents and almost 1,920 maritime incidents such as piracy, smuggling as well as drug and human trafficking. Such illegal activities are surging along with the growth in maritime transport, which accounted for over 80 percent of international trade in 2020.
To tackle these challenges, our Maritime Multi-int Fusion Platform enhances maritime situational awareness for users and swiftly transforms data into actionable insights, to empower them to make informed decisions.
Using on-demand global AIS analytics, wide-area monitoring with spaceborne RF sensors and intelligent mission planning of imaging satellites, the Platform allows users to monitor fleets, manage port traffic and detect dark vessels over the world.
With the SAR Synthetic Aperture Radar Satellites, we are able to capture images all day and in all weather conditions, and accurately identify vessels that were loitering and subsequently went dark. We then flag such incidents as suspicious activities, which could include smuggling.
Promoting sustainable development
Many studies have been conducted by agencies such as the Committee on Earth Observation Satellites, GEO and the United Nations to demonstrate how satellite imagery can serve the Sustainable Development Goals. Satellite images contain a wealth of data. This enables agencies to study and understand the changes taking place over time, paving the way to sustainability by not only meeting the needs of the present world but also catering for the future.
Ensuring the safety and sustainability of our Earth is critical, and ST Engineering Geo-Insights is well-positioned to enhance these efforts by harnessing global satellite data to serve global goals.