Land Systems
Bronco: Beautiful Beast For All Terrain
The Bronco All-Terrain Tracked Carrier (ATTC) is an evolution of the armoured personnel carrier (APC), which was first introduced in World War 1. Used to transport personnel and equipment to combat zones, this type of military asset serves an important function for armed forces seeking to secure victory by out-manoeuvring the enemy and dominating the battlefield.
Within the pantheon of armoured vehicle assets, the Bronco – a double-chassis multi-purpose articulated tracked vehicle – was designed to fulfill a function that lies partway between offensive combat and logistical support.
In 2001, the first generation Bronco was delivered to the Singapore Armed Forces. In 2007, the vehicle was deployed by the Royal Thai Army for tsunami recovery efforts.
In 2009, a second generation Bronco named the Warthog, was delivered to the British Army for deployment in Afghanistan. At the time, the key priority of the British customer was for heavier armoured protection to resist mine blasts and IEDs, which were commonly deployed by the opposing forces in Afghanistan. This Warthog was also tasked with navigating dusty desert terrain with its inherent obstacles and ditches, as well as the extreme hot and cold climatic conditions.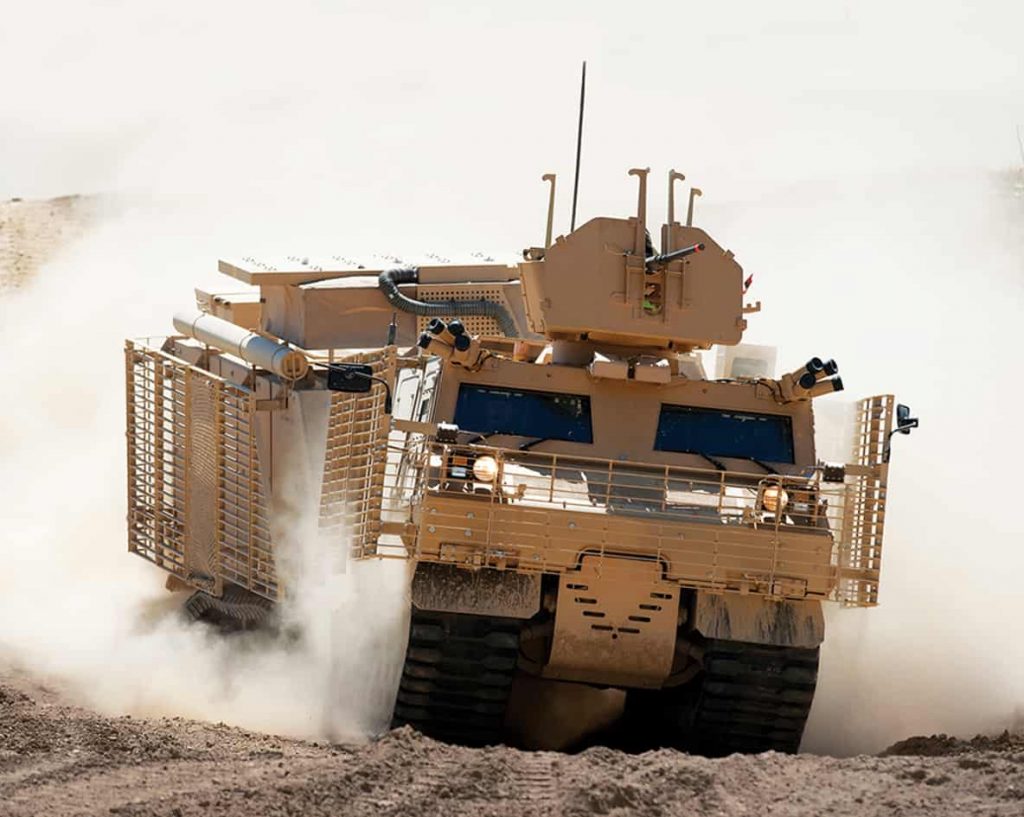 Major James Cameron, Squadron Commander of the 2nd Royal Tank Regiment, was one of the first to use the Warthog in operations. He recounted the vehicle's usefulness, "You can put the Warthog into places you would not dream of with other armoured vehicles as it has very low ground pressure, giving us the ability to move around the battlespace in a completely different way. We can go over ditches, swim rivers or go up ravines, getting right in behind the enemy where they least expect us."
For the British, the Warthog proved to be a critical and life-saving asset for their troops. In its four years of active service, it clocked more than 300,000 miles in theatre, encountered 30 IED attacks and registered zero fatalities.
Today, the Bronco stands as one of the few Singapore-designed and made vehicles that offer battle-tested survivability along with other key features such as superior payload and manoeuvrability in the most hostile environments. In fact, the Bronco is able to conquer over 80% of the world's terrain.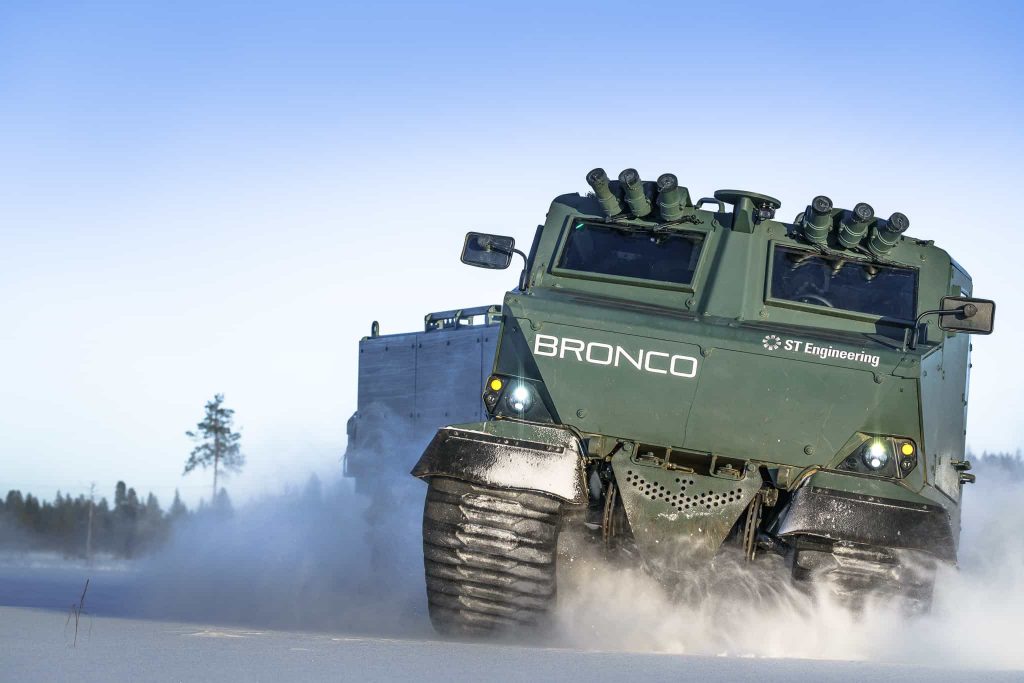 What to look out for in the next generation Bronco? In line with the requirements of future combat, the rear cabin is an ingenious example of modular design – it can be removed and replaced with other configurations, allowing for a wide range of functions and add-on features. Customers can opt for a general purpose troop carrier, or choose from variants that serve command-and-control, ambulance or even mortar carrier functions.
The next generation Bronco will also leverage technology to offer interoperability with other systems in a military force. An upcoming enhancement is the ability to decouple, and for the rear unit to function independently, powered by a battery system that is charged when the vehicle is moving normally.
Besides military uses, the Bronco has also given rise to a civilian variant – ExtremV. Designed for disaster relief and rescue missions, it offers multiple essential capabilities ranging from emergency rescue and medical evacuation, to logistics transportation and fire-fighting. Following Japan's Tohoku earthquake, tsunami and nuclear disaster in 2011, a vehicle christened Red Salamander was commissioned and stationed at Okazaki city, prepped to be dispatched to a disaster zone anywhere in Japan.
From the Arctic to the Tropics
Due to its unique design, the Bronco is able to conquer over 80% of the world's terrain under adverse conditions, operating in temperatures ranging from -49°C to +50°C.
Adapted from the book 'The Bronco Legacy' published by ST Engineering, Copyright ©2019.