Marine
Revolutionising Coastal Surveillance With State-Of-The-Art Patrol Boats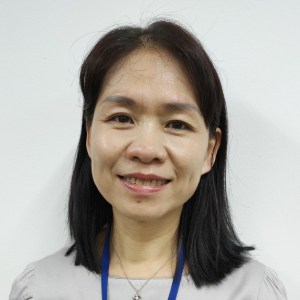 Dong Zhao Yan Daisy
Assistant Vice President, Hull, Engineering Design Centre, ST Engineering
The rise of new maritime threats seen by nations in recent times has changed the operating landscape for coastal surveillance for homeland and maritime security agencies. Quick response with ultra-high speeds platforms, usually in excess of 60 knots; unmanned payload systems, and excellent seakeeping characteristics, are no longer options.
The marine arm of ST Engineering Super Swift series of super high speed aluminium designs are exactly what these agencies around the world need to meet such demands. The series combines state-of-the-art hull technologies with our shipbuilding experience to produce a highly effective, fit-for-purpose platform. Using modern predictive software and traditional tank testing techniques to validate engineering calculations, we are ready to roll out our Super Swift Series of various planing hull designs.
Meticulous design considerations
In arriving at our current designs, we took a deep dive to understand the design shortfalls of conventional high-speed craft, so as to be able to deliver the key characteristics required on such platforms including high sprint speeds.
Reduction of wave-making resistance was a key focus area. We evaluated a number of hull forms in building the Super Swift — from stepped-planing, to advance deep-vee planing, enhanced hard-chine planing and air-cavity hulls. This was to examine practicable alternatives for different types of operation and target audiences.
The low displacement-to-length ratio commonly found in conventional high-speed craft put a restrain on the vessel's seakeeping performance and operational capabilities. A closer study on viscous resistance, or the effect of surface friction when particles move through liquids, was among the engineering studies undertaken. This enabled us to optimise design techniques and combine further hydrodynamic principles into our solution. We also looked into modern designs that provided higher versatility in response to emerging threats.
A more than often neglected design consideration is crew comfort. Crew suffers the most as their nature of work requires them to work long hours on board such high speed crafts. Injury due to high vertical accelerations, constant exposure to noise levels beyond permissible exposure limit (PEL) and uncomfortable working environment due to high vibration levels will lead to long term side effects.
Human factors and ergonomics should now be equally as important as the technical performance of the craft in terms of speed and survivability in heavy sea states. Crew are the most important assets on board the craft and the success of the operation will be dependent on the crew's wellbeing.
Operators and designers often have different views in terms of design aspects. Designers are generally objective driven while operators tend to look at finer details to better facilitate and to streamline their daily workflow. Such differences will led to several rounds of design iterations and will influence the final design.
The importance of understanding the operator's needs and to strike a balance will be the key to develop a well-balanced design to avoid complications and to achieve a state-of-the-art design.
Conceiving the winning formula
Knowing the shortfalls and drawing from the experience of designing and building the past generations of high speed craft in both its shipyards in Singapore and the US, the Super Swift series was developed to meet the requirements of some potential customers. The resulting effort has been validated by the Singapore Police Coast Guard, who contracted us to design and construct their 5th Generation Patrol Craft (5GPT) series based on the Super Swift concept.
Various SMART solutions were incorporated to improve conventional design parameters, such as weight control, speed powering, seaworthiness and hull form. For the latter, we trialled various modifications of the Super Swift's original 17m deep-vee planning hull. This included (i) creating a step hull at the aft of the step to reduce pressure from the boat's movement; (ii) creating an air cavity at the bottom of the hull to improve hydrodynamic performance and reduce drag; and (iii) introducing an enhanced planing hull for greater vessel stability at high speeds. While all of these were able to pass our computational fluid dynamics and model tests, a detailed resistance-to-speed comparison eventually revealed the enhanced planning hull to be best-suited for the design concept.
To improve crew safety and comfort, the bridge and crew accommodation areas were designed to be quiet. The aim was to keep the noise levels below 75dB at 100% MCR, which refers to maximum engine output when running continuously. This was achieved using the suspending deckhouse concept, whereby the floor, walls and ceiling were vibration-isolated from the vessel structure. We also incorporated semi-floating cabins to reduce the weight increase.
The SMART hull form of the Super Swift series was designed to achieve very low vertical acceleration. This is critical for mitigating crew injuries and fatigue, which can impact daily operations. At the same time, the Super Swift was designed for optimal ergonomics, allowing head rooms of more than one metre across the whole vessel. Controls and monitors were well-arranged so that crew missions may be performed seamlessly and simultaneously.
Due to their compact sizes, conventional patrol vessels of between 17m to 35m are unable to deliver multi-role capabilities. Modern patrol vessels like the Super Swift, however, can be configured for tasks ranging from firefighting and search and rescue, to carrying secondary rigid inflatable boats via our proprietary launch and recovery system.
The 23m Super Swift has been the result of innovative design. By overcoming the shortfalls of conventional designs, it has demonstrated our engineering value and advantage when it comes to high-speed vessel designs.
It is heartening to be part of the design and development of the Republic of Singapore Navy's 25m Specialised Marine Craft programme, as well as the latest 23m 5th Generation Patrol Vessels designed and built for the Singapore Police Coast Guard. These innovative vessels help to safeguard against maritime threats and protect our homeland; Singapore's coastal borders.
Find out more about the 5th Generation Patrol Vessels here.
For more marine-related articles, please visit onward.stengg.com