Public Security
Safer Cities with Next-Gen Digital Tech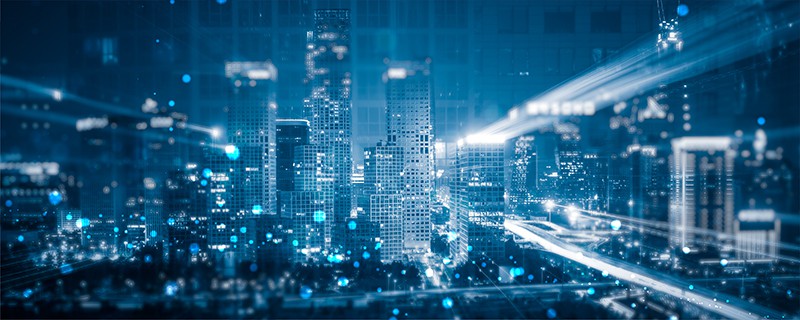 As the police engage in hot pursuit, Artificial Intelligence (AI)-enabled surveillance cameras on the streets track the movement of the suspect's car and predict its path.
Back at the operations centre, data from various sources – including Internet of Things (IoT) sensors on the streets and automated number plate recognition system – are collated and automatically analysed to zero in on the target's exact location and direction of movement in real time.
With enhanced visualisation and automation triggered at the emergency response systems, first responders including medical officers and firefighters are dispatched to attend to any potential incidents, before the situation turns worse.
The police en route in the fast response cars, which are fitted with integrated vehicular dashboard and video recording systems, are kept in the loop. They can transmit data through a secured communication network and activate reinforcements when necessary.
This is an example of how data, video and predictive analytics, coupled with next-gen vehicles, can work together to help public safety officers make quick and accurate decisions, achieving positive outcomes while out in the field.
With lives on the line, every second counts.
But what are the emerging technologies that can advance public security performance to the next level?
Building Interconnected Systems with Digital Tech
For the longest time, surveillance systems and communication radios have been pivotal in policing work globally. But some of these legacy systems face interoperability issues, and may be siloed with data managed by different agencies.
As many of them are not built with programming interfaces in mind, it is difficult to connect and analyse their data. Often, this results in inefficient and unproductive responses to emergencies as the lack of cohesive data insights hinder public security officers' ability to respond quickly.
All this is changing, with digital technologies such as edge and predictive analytics working together to offer greater public safety through connected systems and data-driven insights. Integrating these tech enhancements enable operations to be carried out consistently and efficiently.
In this digital era, force multipliers are essential to form a robust public safety ecosystem – analytics and AI, as enablers to unify and create intelligent, seamless communication systems. New technologies, especially those that enable sense-making – the ability to make sense of the environment – are essential in analysing and interpreting different types of data such as crime statistics and other geographic information, before providing automated insights which are backed by machine learning.
AI algorithms embedded in security and surveillance systems, for instance, can be used to assess the likelihood of crimes taking place – from visual identification of weapons to processing real-time data and crowd behaviour patterns to predict potential criminal activity.
Public safety agencies, from the police to security officers guarding buildings or malls, will then be able to focus on preventive mechanisms by intervening before a crime takes place.
Swift Responses with Smart Vehicles and Robotics
It is critical to have tactical activation points that span both the land and sea to execute rapid emergency response with performance on a wide scale. These include fast response cars purpose-built with interconnected advanced surveillance technologies, mobile command posts that facilitate on-site mission planning and efficient deployment, as well as coastal surveillance vessels that can respond to maritime threats swiftly.
Ensuring public safety on the ground, smart vehicles such as fast response cars empower first responders with information at their fingertips so that they can react swiftly. Vehicles are integrated with a suite of sense-making solutions that allows data generated from technologies – such as RFID, automatic number plate recognition and video recorder – to form a complete surveillance management console. Not only does this equip responders with real-time insights, but it also enables communication with the operations centre to call for reinforcements when required.
To bolster public security in the heartlands, autonomous security robots on patrol can pick up anomalies and preempt security threats as they are built with AI, face recognition and machine perception capabilities. These intelligent robots can be deployed around the clock and facilitate man-unmanned operations for increased security, ensuring peace and safety.
Delivering Next-Gen Tech
To deliver proficient public safety practices and further counter public safety threats, quicker solutions are crucial – Agile Sprints speeds up systems delivery; DevOps speeds up the development life cycle of projects; and CyberSafe practices form an additional defensive layer.
Effective, intelligent decision-making and dynamic risk profiling and threat analysis are achieved via the People, Object, Location and Events (POLE) data model. POLE works by collecting a diverse range of data from cameras and sensors, which are then directed to a centralised command and control system for sense-making.
When such a model is applied to security and investigative use cases in the areas of policing, anti-terrorism, border control and social services, field officers will be better supported in tackling potential threats when sensors with embedded edge analytics are utilised to equip them with purposeful data to ready them for any unforeseen circumstances.
With the right tech infrastructure in place, public safety agencies will be well equipped to maximise resources and achieve the new frontiers of public safety. They will be able to take a more proactive stance with a unified view across a multitude of data sources. New synergies and insights can be unlocked with a fully integrated platform, enhancing investigations.
A Digital Force to be Reckoned With
By further integrating digital technology into public safety services, intelligence gathering will be improved and response time shortened. With rising citizen expectations for greater protection amid more sophisticated threats, public safety technology must also undergo transformation so that police or security officers will be well prepared and equipped to eliminate any threats.
A close-knit public safety ecosystem must be built to tie communications, sense-making operations hubs, analytics and other tools together to quickly detect and predict threats.
We are confident that our technologies and solutions will complement the industry's transformation roadmap to boost public safety.
We take pride in working with agencies and critical infrastructure owners in every step of their digital transformation journeys, equipping them with the digital tools to enhance situational awareness and facilitate closer communication. This way, we can protect and eliminate crime efficiently and effectively.