Built for Mission Success
About The Webinar
Check out the introduction of Defence Platform Electronics and Bronco via the immersive virtual showcase. Defence Platform Electronics: Empowering Fast, Furious Missions Digital transformation has enabled collaborative engagement and enhanced situational awareness in modern battlefield. Uncover what lies beneath the Defence Platform Electronics – to empower collaborative networked force with secure, seamless communications and operations. Join Simon in the collaborative sensing and combat engagement mission, to see how we can make the best combat decisions faster, creating force multiplying impacts. Bronco: Beautiful Beast for All Terrain From the slopes of the French Alps to the sand dunes of the Sahara, The Bronco is able to traverse treacherous terrain and harsh weather conditions to deliver the goods – be it military supplies or humanitarian aid and disaster relief. Built with systems to withstand the extremes of both hot to cold climes, the Bronco family of vehicles have been fielded and tested for over 20 years in all kinds of climatic regions. Join Kyle as he explains why the Bronco is both an engineering marvel and asset.
June 2021 | 13 minutes
Speakers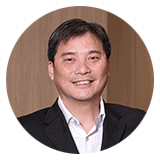 Simon Quek
Head International Business, Digital Systems, ST Engineering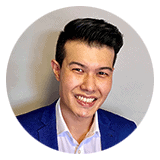 Kyle Fergus Tan
Articulated Tracked Vehicle Specialist, Land Systems, ST Engineering
To view on-demand webinar, kindly register below. If registered, please sign in here.
*Compulsory fields