Maritime Intelligence at Scale
About The Webinar
Check out the introduction of Vanguard and Unmanned Surface Vessel via the immersive virtual showcase. Vanguard: One Design, Multi-role and Smart Operations Uncover the systems that empower the intelligence and mission modularity of a naval ship. Join Alex as he shares the digital-driven integrated bridge and platform management system – NERVA – one that enables minimal crew to operate a naval ship with all information at their fingertips. Gain insights on the Autonomous Launch and Recovery System (ALARS) which allows the operation of Unmanned Surface Vessel (USV) from the mothership to be seamless and simple. See how the mission bay and deck can be easily reconfigured and rescaled to suit various naval warfare missions, allowing stowage and operation of various sizes and payloads of mission modules. Unmanned Surface Vessel: Search and Rescue Powered by AI From maritime security to commercial applications, the advancement of autonomous vessels minimises the need for personnel to carry out dangerous or mundane tasks. Uncover how AI and secure navigation intelligence can provide accuracy and clarity, and how a modular system approach can help shorten the build or conversion cycle and minimise risks.
June 2021 | 14 minutes
Speakers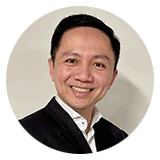 Alex Ting
Technology Practice Lead, Engineering Design Centre, Marine, ST Engineering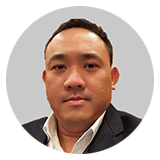 Andrew Yue
Vice President, Unmanned Maritime Systems, Digital Systems, ST Engineering
To view on-demand webinar, kindly register below. If registered, please sign in here.
*Compulsory fields